Steps to getting Berean Bible Society on AppleTV
Get 50% OFF the book: Revelation – Volume 4 once you load our channel on your Apple TV platform. Then look for the promo code and use it on our website.
Instructions: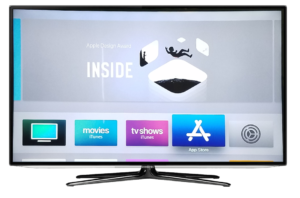 Step 1: Launch the App Store app from your Home screen.
Step 2: Move over to the Search tab on the end and type in "Berean Bible".
Step 3: Click on the BBS Network app icon, then click the Get button to download the app for free. Then click the Get button on the next page to confirm download.

Step 4: To launch it, go back to the Home screen and swipe up, down, left, or right on the touchpad until you reach the BBS Network app. Click on the app to launch it.